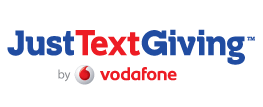 Manisha UK is now registered with Just Text Giving. This allows you to:
Make a one off donation of £5 or £10 by sending a text from your mobile phone
Using Just Text Giving is very easy, all text messages are free to send on all networks and 100% of every donation (plus 25% Gift Aid) goes to Manisha UK. 
Text MFUK10 £5 to 70070 to donate £5 or 
Text MFUK10 £10 to 70070 to donate £10. 


You will receive back a confirmation and a request to complete a gift aid declaration.
See our
Donations
page for full details of all ways in which you can donate once-off or regularly